Equinox Technologies
О компании Equinox Technologies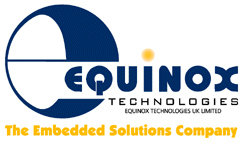 The monetisation of content in the digital world is driven by its accessibility. Digital libraries are expected to cater accurately to proliferating search, which is increasingly becoming user and context specific. A well catalogued collection of digital assets not only assists in recognizing the content easily, but also assists in making available the content to a wider audience.

Equinox Technologies provides as part of its integrated offering a range of cataloguing services that enhance productivity and reduce cost. By leveraging its Media Asset Management Infrastructure and global workforce, it is able to provide an integrated online cataloguing service that complements the existing customer workflow, guidelines and processes.

Equinox Technologies leverages its rich media expertise and background by bringing together an inter-disciplinary expert team to service your needs. This team will comprise language experts, audio/video specialists and subject matter experts.

Talk to us if eliminating cataloguing backlogs and increasing monetization of your assets is one of your primary aims.
Показано 1 - 12 из 12
Показать #
Показано 1 - 12 из 12